9:30 – 10:00 Registration
10:00 – 12:00 Plenary session. The election of the sociaty board and election of the sociaty president. Other questions.
12:00 – 13:30 Visit to the "Santaka Valley Center for Advanced Pharmaceutical and Health Technology". Lunch.
13:30 – 16:30 Presentation of research carried out by research team leaders or their representatives in the field of biophysics in Lithuania.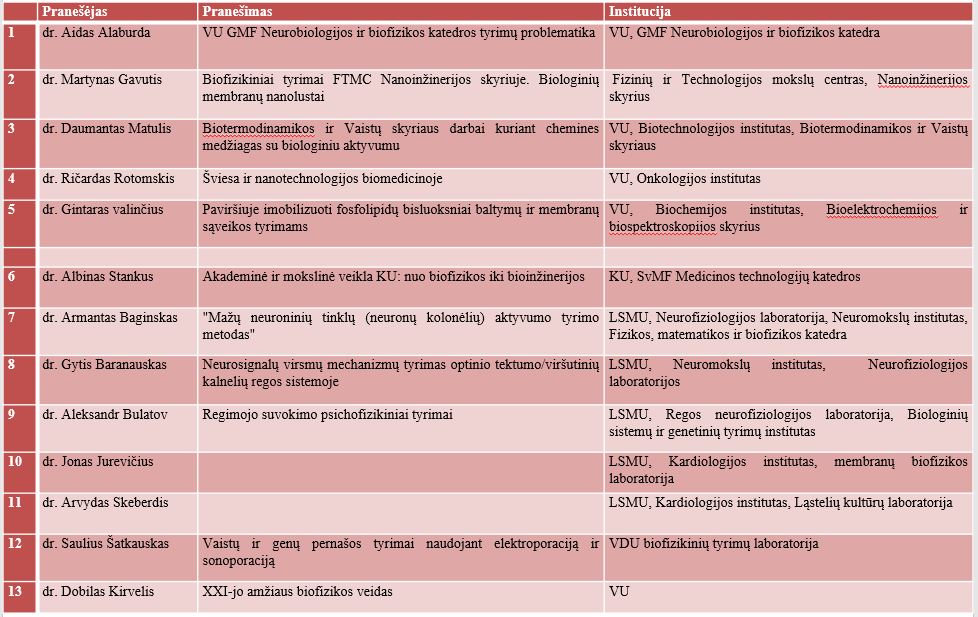 Place: Sukilėlių pr. 15, Kaunas 2014-05-23